簽到天數: 2762 天
[LV.Master]伴壇終老
JTWC看來評級Low了,只是沒有報文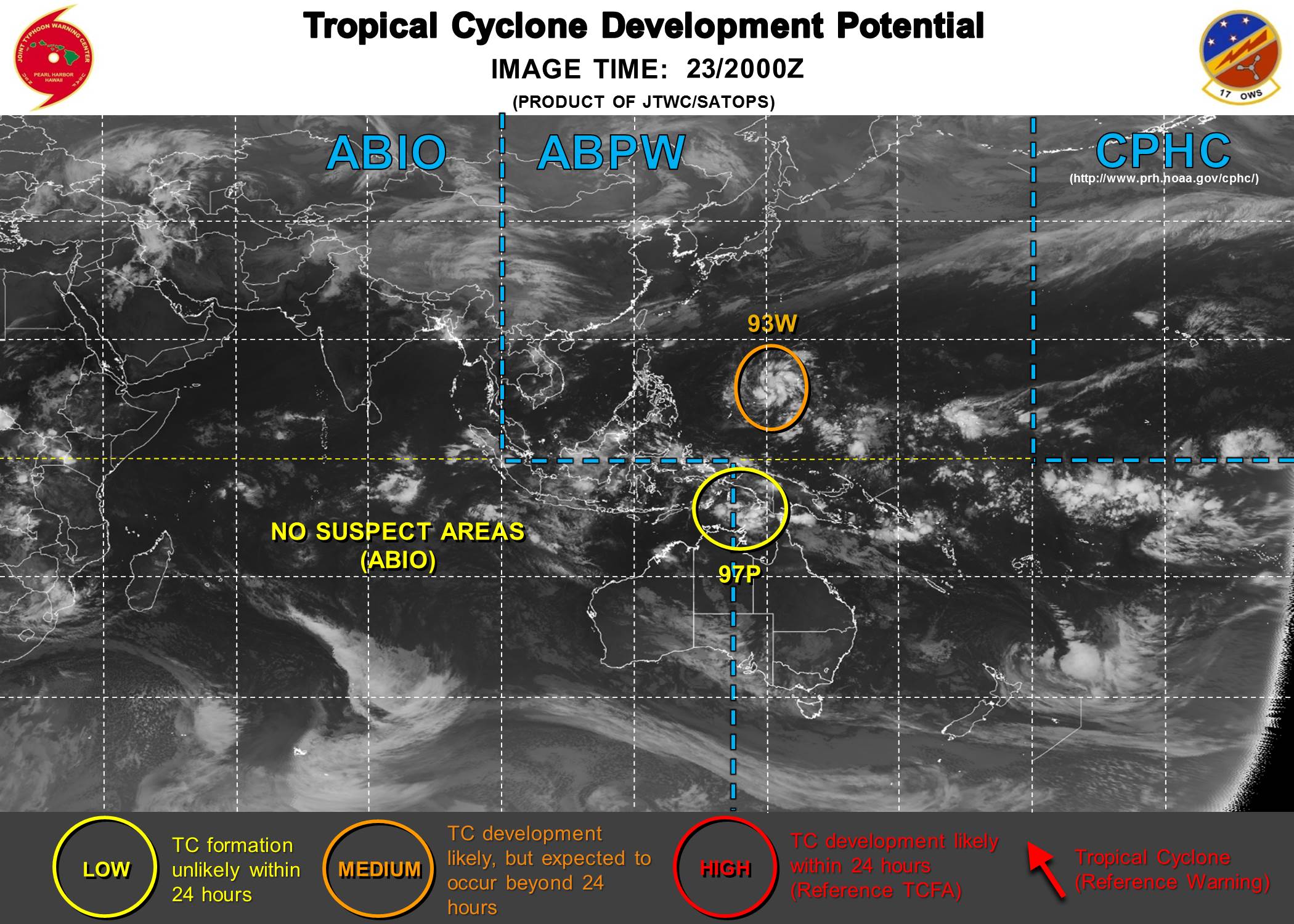 Potential Cyclones:

A weak tropical low, 1007 hPa, is located in the Arafura Sea, near 7.5S, 137.5E, about 530 km north of Nhulunbuy at 12:30pm CST on 23 April 2017. The tropical low is expected to take a southwest track across the Arafura Sea and slowly develop during the coming days with an increasing risk that it could reach cyclone strength on Wednesday.

Likelihood of a tropical cyclone in the Northern Region on:
Monday : Low.
Tuesday : Low.
Wednesday : Moderate.

In the longer term the low is forecast to move into the Timor Sea towards the end of the week.